Message from CEO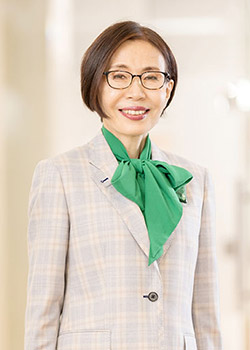 Thank you for your continued patronage of Fordays products.

Currently, mRNA (messenger RNA) is attracting a great deal of attention for its health benefits. This mRNA is a type of nucleic acid found in each cell and plays an important role in producing a wide variety of proteins. Nucleic acids are fundamental substances of life that make up the human body and essential for human survival. Fordays was one of the first to focus on nucleic acid, and has been conducting research for more than 20 years since its founding. Currently, Fordays conducts joint research with researchers from 12 different universities to explore the potential of nucleic acids as nutrients. In the era of 100-year life, we believe that nucleic acid research from a nutritional perspective can contribute to a healthy lifestyle.

Containing nucleic acids as its main component, our flagship product, "Natural DN Collagen", will celebrate its 25th anniversary in December of this year. In this milestone year, we plan to develop the 10th version of this product at a different level, which will contain the main nucleic acid material developed in-house from scratch, and evolve to further enhance product quality.

However, no matter how excellent a product may be, a product will not reach its full potential just by using them. A one-of-a-kind product's true value comes to life for the first time when customers who have used our products passionately recommend a product to new customers based on their own experiences. This is why Fordays utilizes a distribution model through the enrollment of new customers. I would also like to take action in helping our society recognize the business model of network marketing in the correct manner.

As a health-related company, Fordays will continue to pursue the potentials of nucleic acids and grow as a company that is needed by society.


Fordays Co., Ltd.
CEO
Keiko Wada