Message from CEO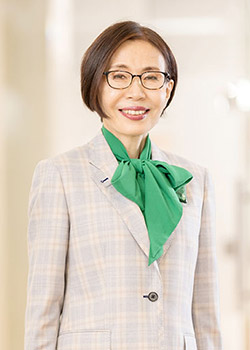 Thank you for your continued patronage of Fordays products.

Since 2019, the COVID-19 pandemic may have caused a halt and disruption in the past two years of our lives. Nonetheless, during this period, the world has significantly changed, from our lifestyle to the way of thinking. This has made me realize once again that " financial health " is essential to maintain " physical health " which is the key to living a meaningful life. Moreover, I have also realized how calming and enriching a life can be when spending quality time with those who are important to us such as family and friends.

In this way, in today's society where the internet is abundant, the connection between people comes at an exceptionally high price. Our business model, network marketing is based on building relationships. This business model has the flexibility to implement personal trust and resourcefulness to work in ways that allows individuals to use time and places freely. It also creates an irreplaceable joy of having connections in life. Unfortunately, it is true however, that this business model has low social reputation. Consequently, Fordays has established the " Fordays Management Institute" to resolve problems and issues of this business model, and will continue this research from an academic point of view.

Also in this business model, the products delivered to the ones we love must be safe and valuable. To do so, we must collect, research and pursue a lot of wisdom. For more than 20 years since the launch of Natural DN Collagen in 1999, we have collaborated with prominent research institutes to research the functions of nucleic acid materials and to provide even better products to our customers. We have collaborated with many companies and universities to promote the Open Innovation approach. As a company involved in the health industry, Fordays will continue to pursue the potential of nucleic acids and deliver our finest products to all.


Fordays Co., Ltd.
Chief Executive Officer
Keiko Wada