Mousa EO Series
Mousa EO Series

Mousa EO DN Cleansing Cream
A cleansing cream that removes make-up and excess oil, while still keeping your skin hydrated. Translucent when applied , Mousa EO DN Cleansing Cream lifts up dirt and impurities so they can be easily washed away.
Containing sodium DNA*1 and sodium hyaluronate*8 , this cream not only hydrates your skin , it increases your skin's natural radiance with each use.
| | |
| --- | --- |
| Product category | Cleansing cream |
| Net quantity | 110 g |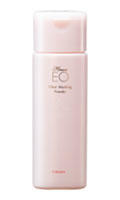 Mousa EO Clear Washing Powder
A washing powder containing carbonic acid*9 and enzymes*10 , active ingredients that work together to leave your skin squeaky clean. The rich foam thoroughly removes impurities , excess oil, and dead skin cells from the skin without removing the moisture. The result-smooth, clear skin.
| | |
| --- | --- |
| Product category | Face wash powder |
| Net quantity | 60 g |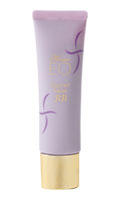 Mousa EO DayVeil Moist BB
This multi-purpose cream is a moisturizer, sunblock, primer and foundation in one convenient product.
Contains an SPF36/PA+++ grade sunblock to protect your skin from UV rays, as well as a rouge-colored beautifying powder*11 that covers over any imperfections and gives your skin a radiant glow and clarity.
Also contains four DNA-derived ingredients*1 , and other moisturizing ingredients to prevent everyday skin damage caused by lack of hydration or the sun's harmful rays.
Matches up seamlessly with most skin tones.
| | |
| --- | --- |
| Product category | BB cream |
| Net quantity | 30 g |

Mousa EO UV Protector 50
The Mousa EO UV Protector 50 protects your skin from ultraviolet ray damage and prevents liver spots or freckles. This product quickly absorbs to the skin, giving it a transparent finish with its watery texture. It is easy to apply on the face and body, making it user-friendly to all users. Formulated with 4 types of nucleic acid and moisturizing ingredients, giving your skin firmness, elasticity, and moisture.
| | |
| --- | --- |
| Product category | Sunblock |
| Net quantity | 40 ml |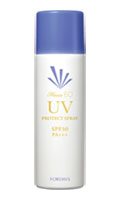 Mousa EO UV Protect Spray
An SPF50/PA+++ grade spray on sunblock that can be easily applied anytime,
anywhere. Protects your skin and hair from harmful UV rays.
Leaves your skin feeling fresh, clean and dry, even after numerous applications.
| | |
| --- | --- |
| Product category | Sunblock spray |
| Net quantity | 60 g |

Mousa EO Liquid Foundation
Mousa EO Liquid Foundation goes on smoothly and blends naturally with your skin,
giving a moist-looking finish. Contains sodium DNA*1 , sodium hyaluronate, proline, and scutellaria root extract, ingredients that keep your skin thoroughly hydrated and looking silky smooth. Also contains minute particles of gold and diamond that give your skin a lustrous glow.
| | |
| --- | --- |
| Product category | Liquid foundation (available colors: light (03) and normal (05)) |
| Net quantity | 28 ml |
*1 Hydrolyzed milt extract, hydrolyzed sodium DNA, hydrolyzed RNA, sodium DNA. Moisturizes the skin (or hair) and enhance skin's firmness and elasticity.
*2 Saccharina longicruris extract.
*3 To delay or lessen the effects of aging, especially on the skin.
*4 Stratum corneum.
*5 PEG 7 gylceryl cocoate.
*6 Biosaccharide gum-1
*7 Exfoliating refers to the physical washing away of impurities (dirt, dead skin cells, etc.) from the skin.
*8 Moisturizing ingredient.
*9 Sodium hydrogen carbonate
*10 Papain, bromelain.
*11 Titanium dioxide alumina, stearic acid
*12 Sodium methyl cocoyl taurate, TEA-cocoyl glutamate, TEA-lauroyl/myristoyl aspartate
*13 Ceramide 1, ceramide 2, ceramide 3, ceramide 5, and ceramide 6 Ⅱ. Moisturizing ingredients.
*14 Rosa canina fruit oil (moistur izing ingredient).
*15 Algae extract. Moisturizing ingredient.
*16 Polyepsilon-Lysine. Moisturizing ingredient.
*17 Hydrolyzed milt extract, sodium DNA Humectants.
*18 Phytic acid, malic acid, sodium polyphosphate.
*19 Refreshing agent.